[Index | Art | Poetry | Writing | Books and Authors | Help!! | About Me! | Rings | LOTR]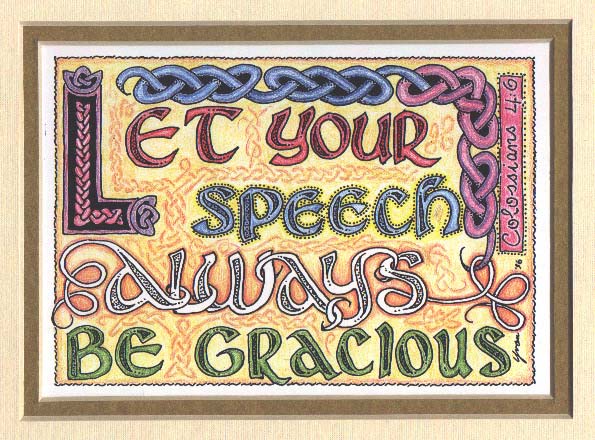 Scripture illumination has always facinated me. I love lettering, detailing and coloring pictures like this. First, I worked up the design on graph paper, then inked the lines. I photocopied the line-work and then filled it in with colored pencils. I made color photoprints of the final piece to mat and sell in bazaars and boutiques.
[main page |Fine Art |Daffies |Dax |Hair |Speech]

This page last updated October 20, 2002.