[Index | Art | Poetry | Writing | Books and Authors | Help!! | About Me! | Rings | LOTR]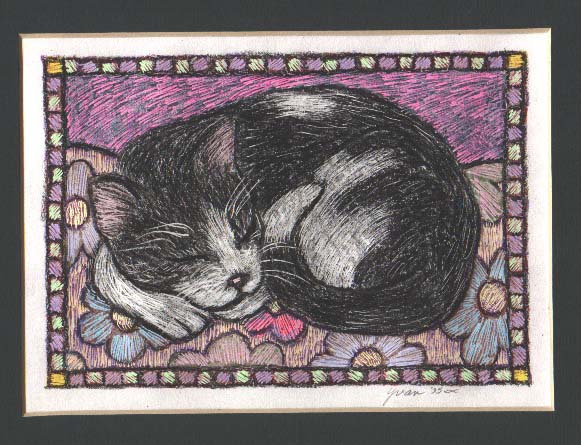 This is a portrait of a cat my husband found beside the freeway. She was almost feral, and very small and her sibling had already been hit. She was the most fearless kitten I've ever had, and it was her fearlessness which got her killed by a car on our street. She lived to be only one year old.
[main page |Fine Art |Daffies |Dax |Hair |Speech]

This page last updated October 19, 2002.