[Index | Art | Poetry | Writing | Books and Authors | Help!! | About Me! | Rings | LOTR]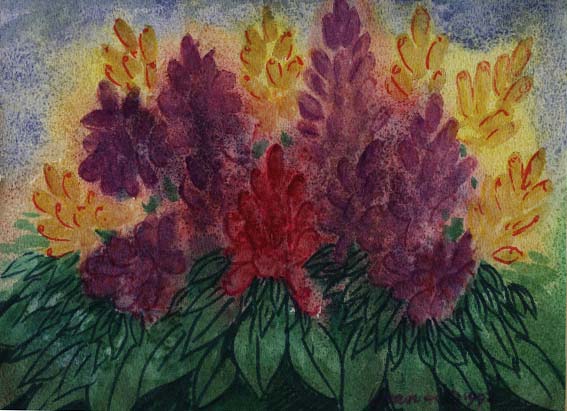 This painting grew out of a random wash of colors sprinkled with salt. When the paint dried, I saw the group of flowers and brought it out by using felt-tip pens and more watercolors.
[main page |Fine Art - Page 4 |Amaryllis |Columbine |Daffodil |Salvia]

This page last updated October 20, 2002.