[Index | Art | Poetry | Writing | Books and Authors | Help!! | About Me! | Rings | LOTR]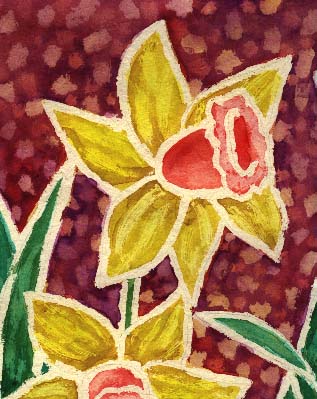 Another early batik style painting. Sometimes I like to use seed catalog photos as a source of flower ideas, a few have really nice close up shots for good, acruate details.
[main page |Fine Art - Page 4 |Amaryllis |Columbine |Daffodil |Salvia]

This page last updated: October 19, 2002.