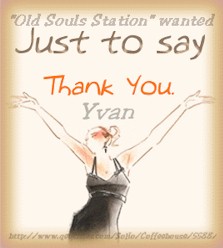 From the Geocities Community Leaders of SoHo: a Tribute Page honoring me for being Liaison of SoHo for 18 months. They are so sweet! Here is one award created by a SoHo homesteader.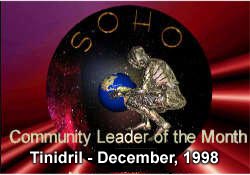 From the GeoCities SoHo Community Leaders and homesteaders. THANK YOU!!!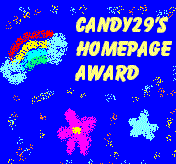 From Candy29 aka Ava, a very sweet girl from EnchantedForest!

Romulax is a former Community Leader in Hollywood/Hills.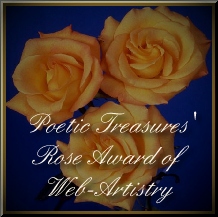 From Poetic Treasures.

From Julia for helping her out.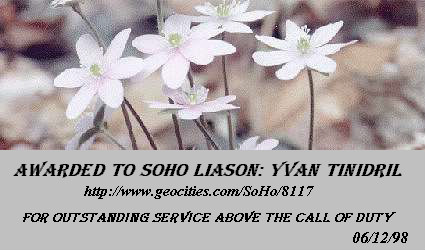 From Hemmingway's Ghost for helping him out...=)
[Fine Art - Page 4 |Amaryllis |Columbine |Daffodil |Salvia]